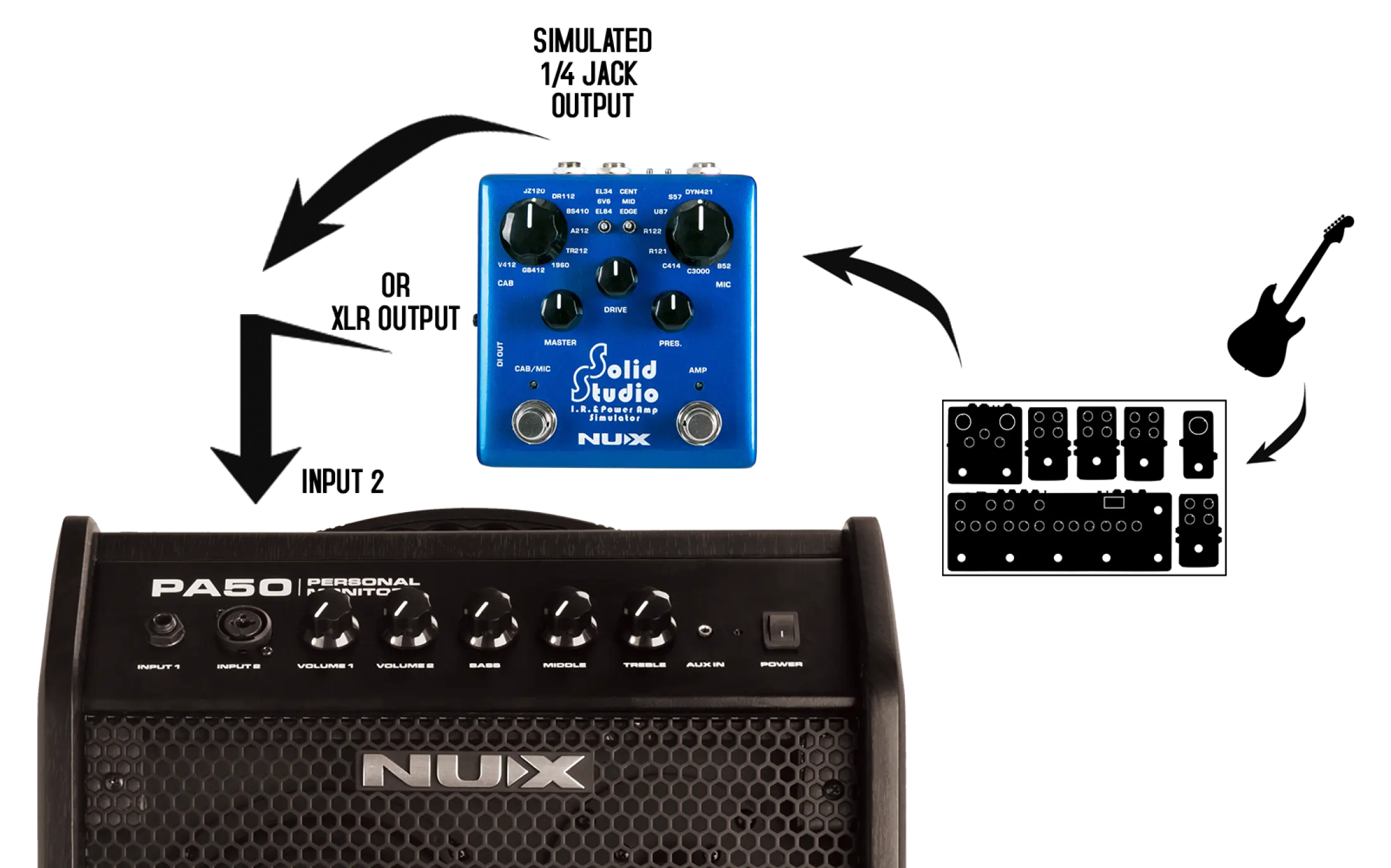 You can connect any speaker cabinet simulator pedal or an IR loader to Input 2
Full Range, Flat Response (FRFR) NUX PA-50 personal monitoring amplifier has a flat frequency response and is equipped with a full range dynamic speaker and the input of each channel has independent EQ curve. Channel 1 is improved for dynamic sound and designed to enhance LOW and HIGH frequencies. Channel 2 is totally FLAT with a great accuracy and designed for direct compatibility for an IR loader such as NUX Solid Studio. And you can take the advantage of using the sound (profile) of any guitar amplifiers everywhere. And use the 3-band EQ and you can fine-tune your output to get a perfect result.
Channel 1 – 1/4 unbalanced input, designed to plug any instrument directly including acoustic guitar, digital piano and keyboard, and electronic drums. Channel 2 – combo 1/4 unbalanced and XLR balanced input and designed to plug everything including the microphones.
Specifications:
Dual input Channels, 1 x 1/4" unbalanced input jack
1x 1/4" balanced XLR input jack
3 band equalizer, independent volume control for each channel
50W RMS
High sensitive 6.5" woofer, 1" tweeter
AUX-IN and AUX OUT Jack
1 YEAR WARRANTY