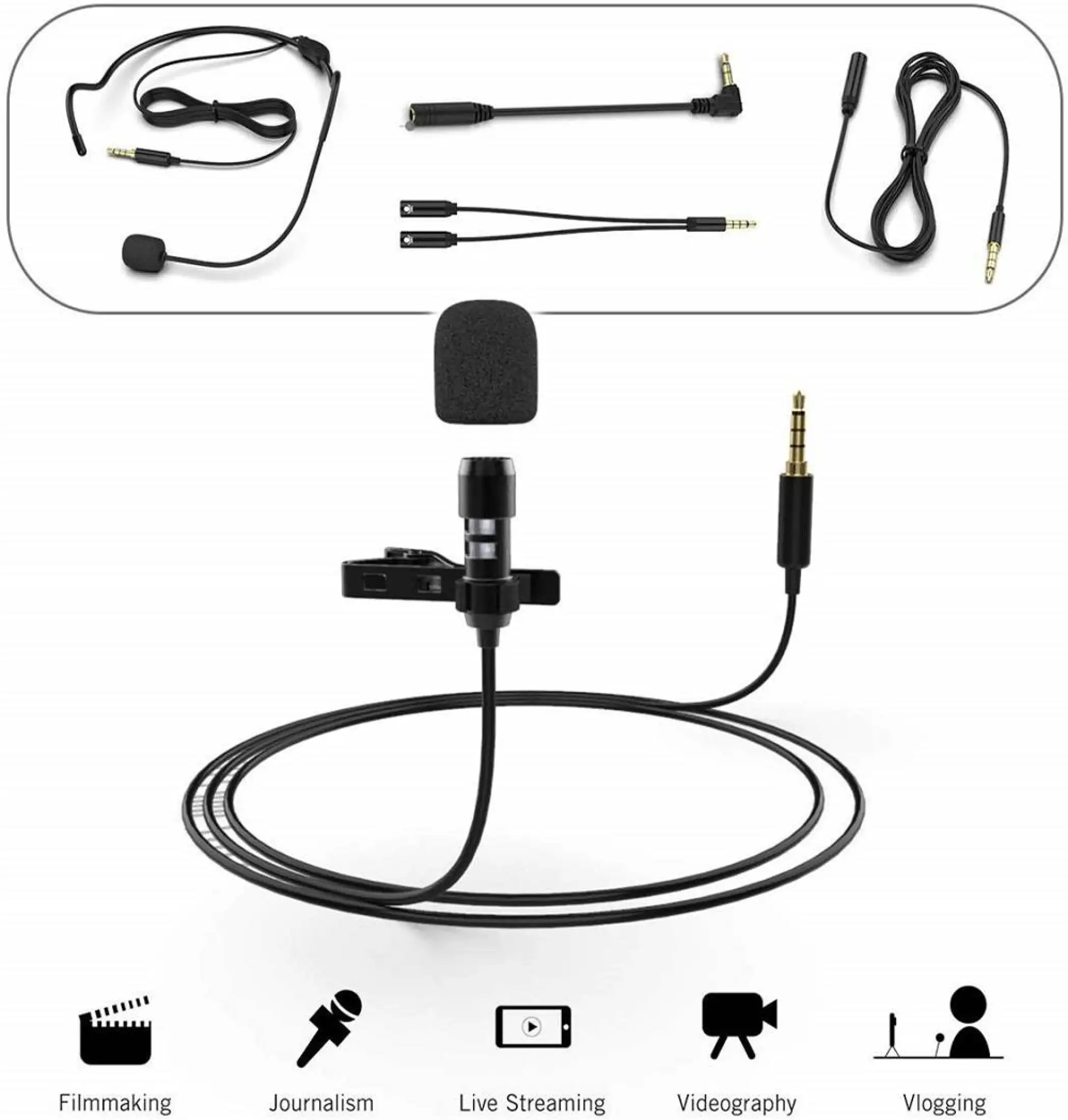 FEATURES :
()The small clip on microphone features an omnidirectional pickup pattern that blends it properties for natural sounding spoken voice rendering it perfect for podcasts, interviews, conferences, and general dictation, providing proper signal levels optimized for iPhone, iPad and iPod touch devices, resulting in a significant improvement in the audio quality of your recordings.
() Just plug and start recording video with iPhone/smartphone. Rugged and reliable with a lightweight. Cellphone microphone can be used for interviewing, YouTubing, networking, and audio-video uses. It is a simple option for the majority of mobiles, tablets and cameras. Ideal tool for recording YouTube, Facebook, Instagram, Periscope.
(Easy to Use ) An added extension extra long 79 inch (2 meter) cord making the lapel microphone quick and easy to deploy in any situation including using a selfie-stick. Perfect for conducting interviews, podcasts, in-the-field-reporting, it comes with a pouch, clip, windscreen and a 1-year warranty, is an excellent choice to improve your Android's audio quality.
() Lavalier mic (59 inch) is the perfect partnership for simplicity, flexibility and portability. Providing maximum mobility for the wearer. Headset microphone(59 inch) fits securely delivering a sharp, clean sound with high speech intelligibility. Preferable for those active speakers or soft-spoken individuals.

() With the TRRS to TRS (4 to 3 pin) PC adapter, you can use the 3.5mm FIFINE lavalier microphone on Windows PC, laptop and desktop, DSLR or Camera. Using Y splitter connect together to capture multiple audio sources. It's perfect for recording interviews or podcasts with multiple participants.