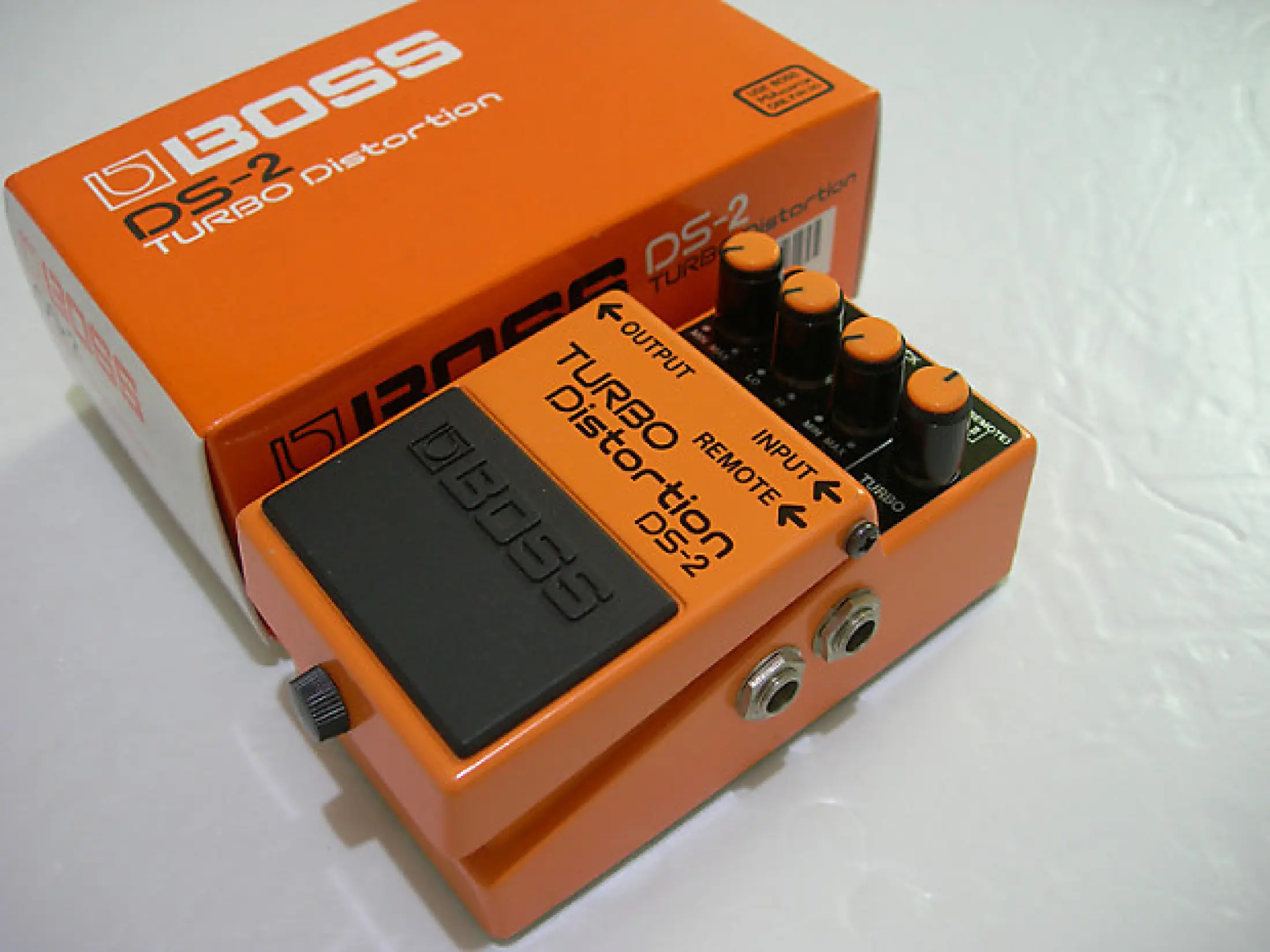 Features:
Classic BOSS distortion tones with added Turbo modes
Turbo Mode I produces warm and mellow distortion with flat frequency response
Turbo Mode II provides biting distortion with a mid-range boost, perfect for leads
Built-in remote jack allows users to connect an external footswitch such as the FS-5L for instant, hands-free switching between modes
Specifications:
Nominal
Input Level

-20 dBu
Input Impedance 1 M ohm
Nominal Output Level-20 dBu
Output Impedance1 k ohm
Recommended Load Impedance1 0 k ohms or greater
Bypass Buffered bypass
Controls
TURBO selector knob DIST knob TONE knob LEVEL knob
Pedal switch
Indicator
CHECK indicator (Used for indication of check battery)
Connectors
INPUT jack: 1/4-inch phone type
OUTPUT jack: 1/4-inch phone type
REMOTE jack: 1/4-inch phone type
DC IN jack
Power Supply
Carbon-zinc battery (9 V, 6F22) or Alkaline battery (9 V, 6LR61)
AC adaptor (PSA series: sold separately)
Current Draw12 mA
Expected battery life under continuous use
Carbon: Approx. 23 hoursAlkaline: Approx. 42 hours
*These figures will vary depending on the actual conditions of use.
Accessories Owner's manualLeaflet ("USING THE UNIT SAFELY," "IMPORTANT NOTES," and "Information")Carbon-zinc battery (9 V, 6F22)Options (sold separately)AC adaptor: PSA series