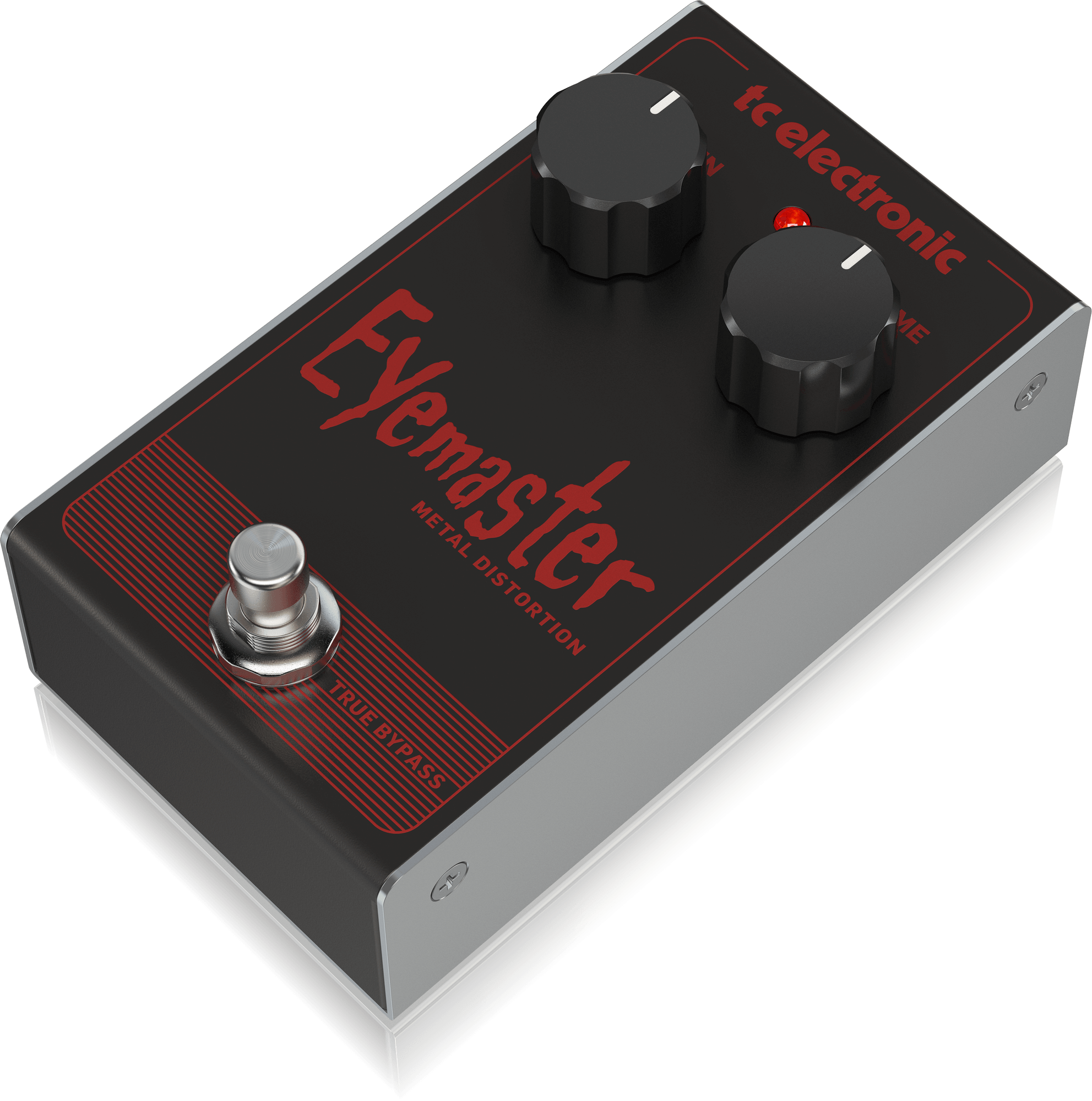 Skull-Pounding Metal Distortion Pedal with 2-Knob Interface for Insane Gain
EYEMASTER METAL DISTORTION brings back the original metal credo of "loud and brutal" with its "simpler-than thou" 2-knob operation.
It is not transparent and it does not "sit well in a mix". Rather, it burns an unholy path straight through the mix.
•    Aggressive death metal distortion
•    All-analog circuitry
•    True Bypass
FEATURES
Bone-crushing metal distortion pedal
Highly responsive 2-knob interface
Roll in huge amounts of gain to take your tone over the top
True bypass for ultimate signal integrity
"Built-like-a-tank" metal chassis