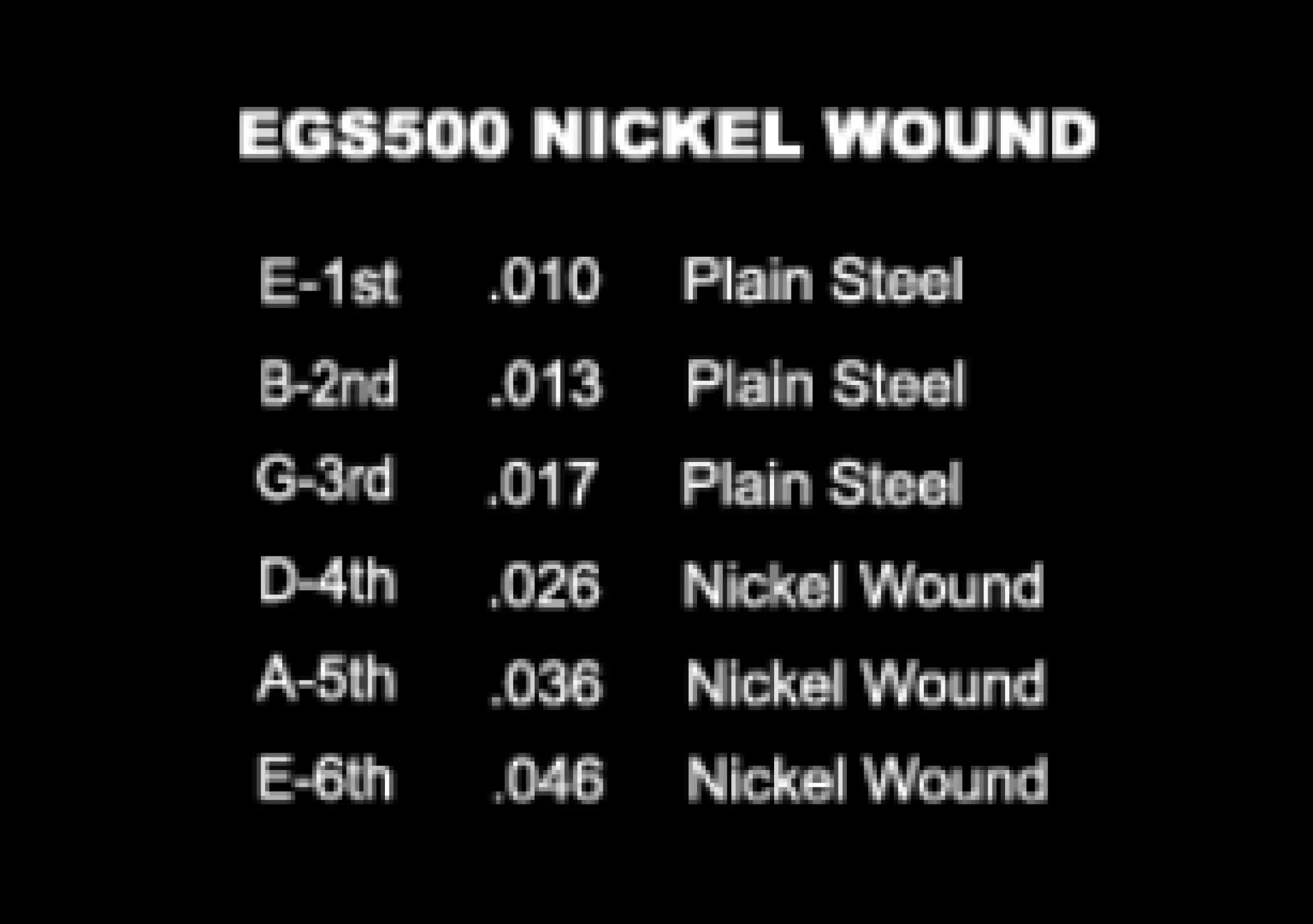 OLYMPIA EGS500 NICKEL WOUND ELECTRIC GUITAR STRING 010-046
Regular light 6-string set for electric guitar from Standard series that represents excellent value for money.
Strings are made with nickel-plated steel wire that is wound around hexagonal core.
They provide high magnetic response and brilliant sustain.
Gauges: .010, .013, .017, .026, .036, .046.