A light-touch key action that is easy to play
The Liano uses a custom-designed KORG light touch LS keybed particularly recommended for beginners as well as for players who don't like a heavy key action.
USB port included
Use the Liano on its own or connect to a computer* and use it as a master keyboard to record music on your DAW software, control an app that offers more piano sounds, or otherwise expand Liano's functionality.
*Connection to your PC requires a USB cable (sold separately), and connection to your i-Phone or i-Pad requires a USB cable + Lightning-USB camera adaptor (both sold separately).
Liano includes a sustain pedal and sheet music stand
The Liano includes a pedal and sheet music stand you can start playing right away.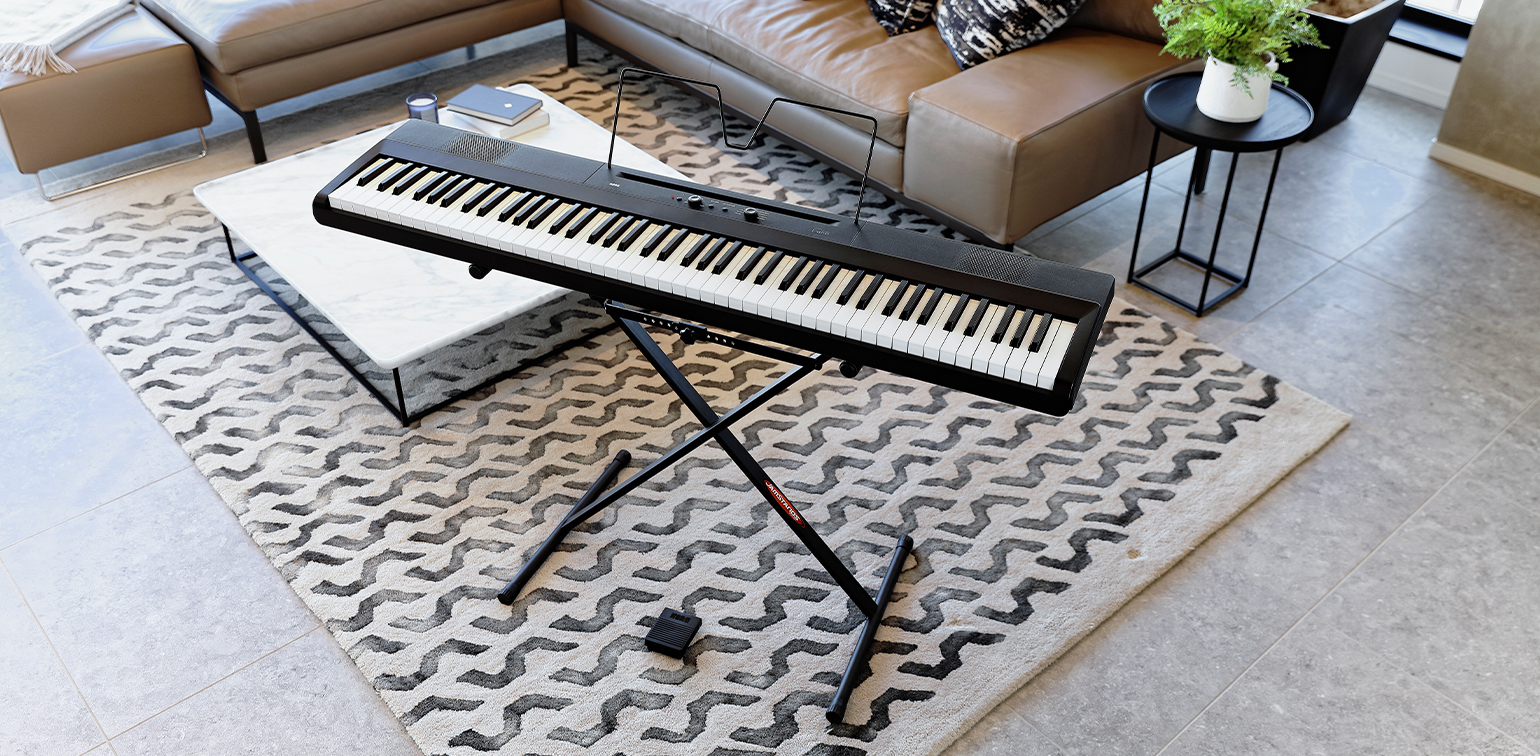 The fun of playing piano, now more familiar than ever
With its slim and lightweight body along with a brilliant Italian grand piano sound, Liano allows you to enjoy playing whenever and wherever you like!