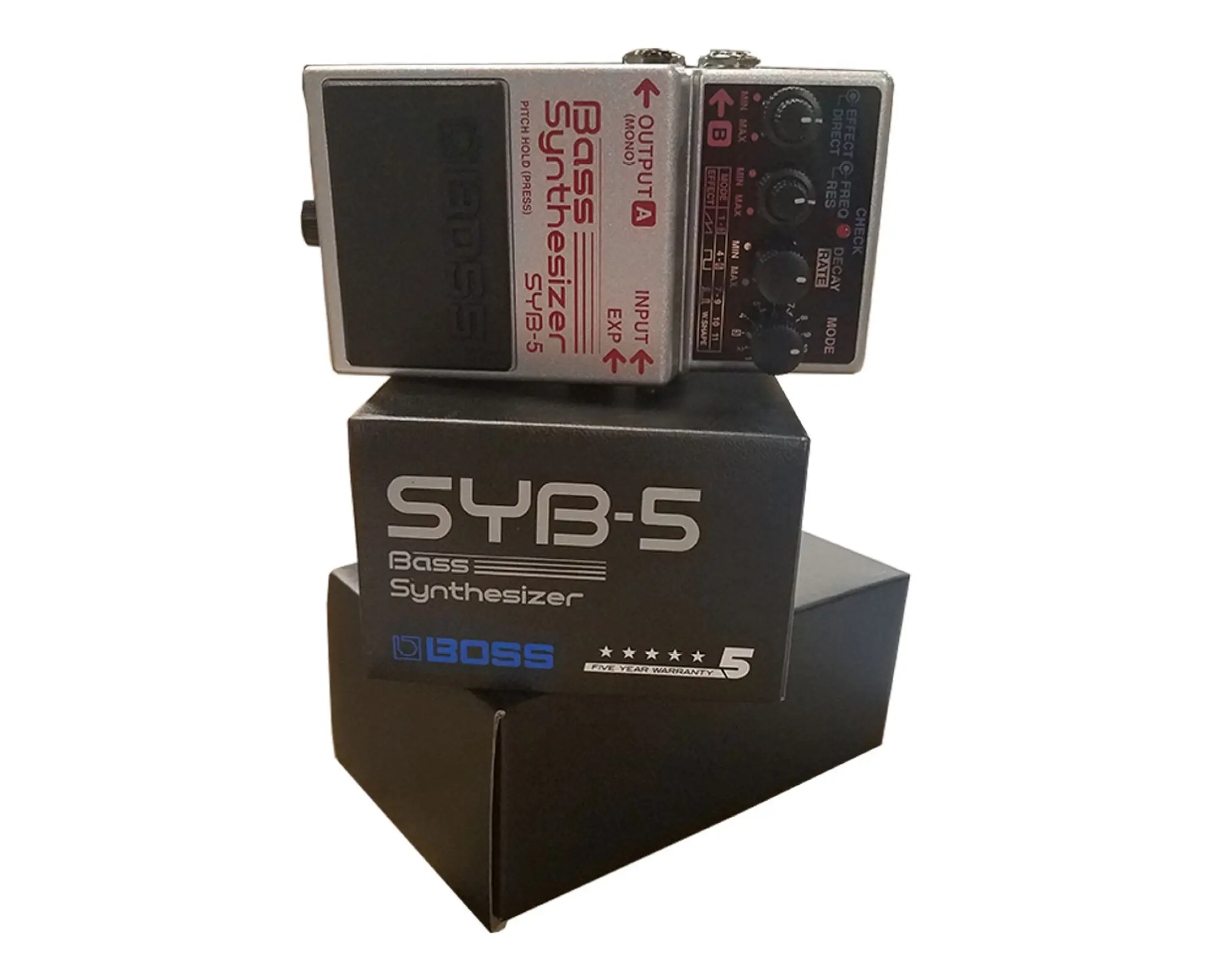 A FATTER, FUNKIER PEDAL FOR BASSISTS
The BOSS SYB-3 was the world's first bass synthesizer to be packed into a compact pedal, and it found favor with experimentalists and tone aficionados alike. Today, the next-generation bass-synth pedal has arrived: the SYB-5. Utilizing the latest in DSP technology, the SYB-5 faithfully reproduces the classic sound characteristics of analog synthesizers with enhanced punch and power.
Enhanced Sound With the Latest DSP
Enhanced Playability Via External Control
All of the 11 internal synth sounds have been markedly refined and enhanced to produce a fatter, more cutting sound than ever. The sounds are built on variations of three oscillator Waves (Saw, Square, Pulse) and filters that modulate according to the envelope and LFO changes you apply. You won't believe how much synth-bass beef can come from such a small pedal.
An external pedal input jack has been added to the SYB-5 for connecting an EV-5 Expression Pedal (sold separately), which allows you to control filter cutoff and LFO rate in real time with your foot. In Modes 1−9 you can use the SYB-5's onboard pedal to hold a note while playing a bass phrase over it. Time for a bass solo? You bet!