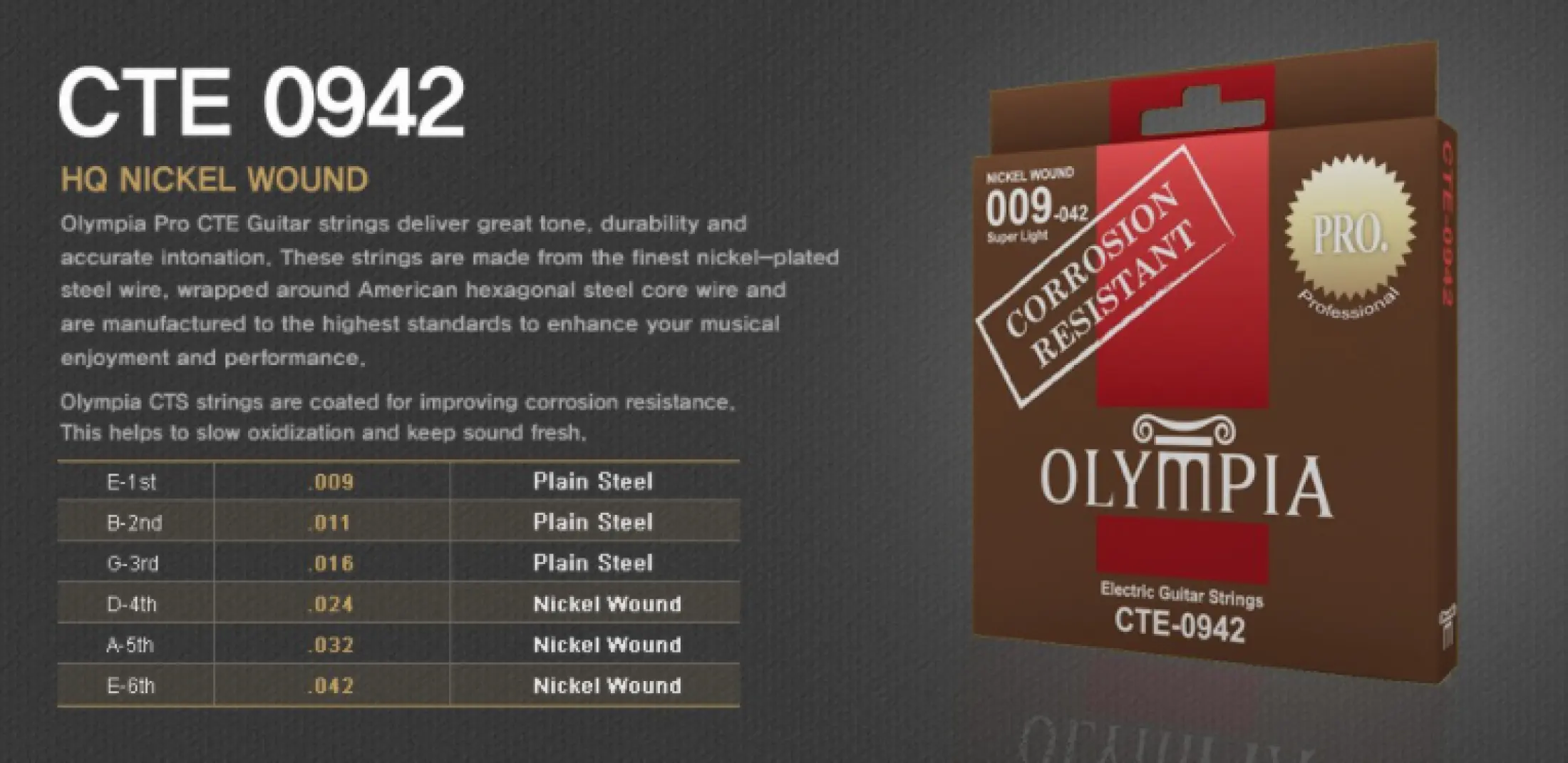 OLYMPIA The most innovative Strings Ever Olympia Pro CTE Guitar strings deliver Great Tone, Durability and accurate intonation.
These Strings are made form finest. Nickel-Plated steel wire, wrapped around American hexagonal steel core wire and are manufactured to the highest standards to enhance your musical enjoyment and performance.
These sets really come alive at the deep and with a solid bottom. Olympia Pro CTE Strings are coated for improved corrosion resistance.
This helps to slow oxidization and keep them sounding fresh.
1E – 010
2B – 014
3G – 023
4D – 030
5A – 039
6E – 047