USB MIDI/AUDIO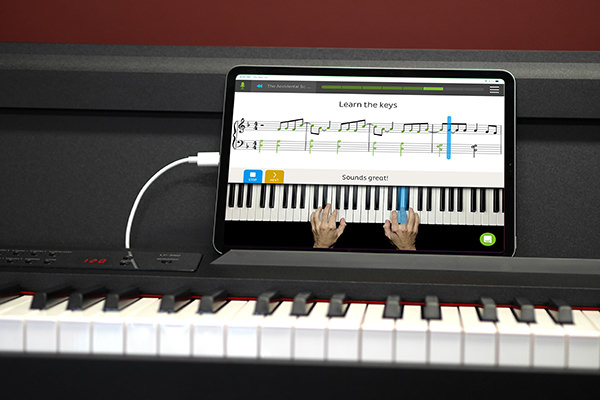 You can use a USB cable* to connect this instrument's USB port to your smartphone, tablet, or computer, and use the LP-380U as a MIDI keyboard to play an external sound module. Your performance on the LP-380U can be recorded as music data on your smartphone, and sound from your smartphone can be heard through the speakers of the LP-380U.
*USB cable sold separately for connection to your PC, and a USB cable + Lightning-USB camera adaptor or USB B to C cable (both sold separately) for connection to your iPhone or iPad.
Generous bundle of software that's convenient for practicing or for creative work
The LP-380U is bundled with software that will take your music to the next level, including "Skoove" which will help you improve your keyboard performance ability, the "KORG Module" piano keyboard sound module app, and the "KORG Gadget 2 Le" DAW music production app.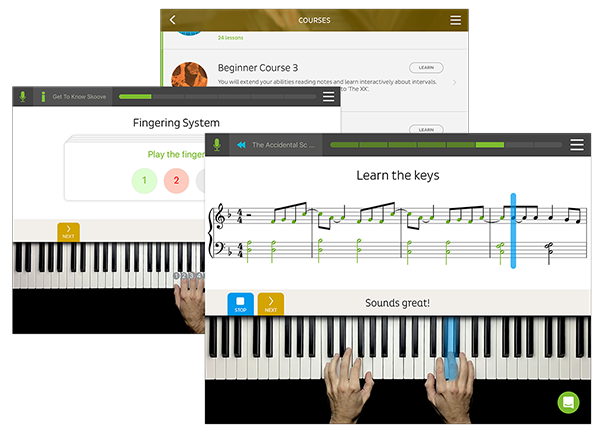 Three-month premium plan trial for "Skoove" online piano lessons
Skoove is the fastest and most broad-based platform for learning piano performance. Through the three steps "hear, learn, perform" you'll acquire performance skills and musical ear training. More than ten courses and more than 300 songs are provided, and others are constantly being added. Skoove provides lessons that are appropriate for the needs and skill levels of those who are just starting piano as well as those who can already play.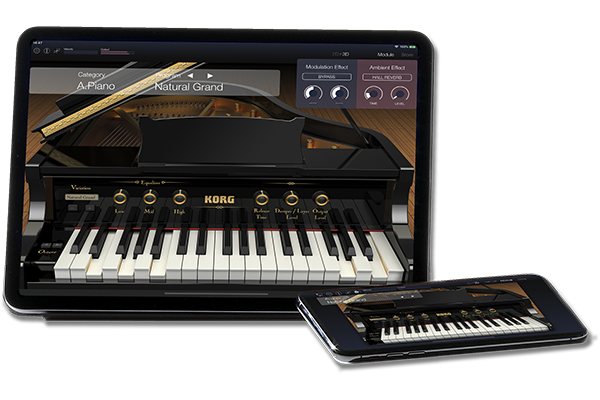 "KORG Module" piano keyboard sound module app
This is a high-quality mobile sound module app that provides a pro-quality sound library that's ideal for both performance and music production, available only for iOS. It lets you enjoy top-notch grand piano sounds as well as studio-quality sounds of widely used keyboards.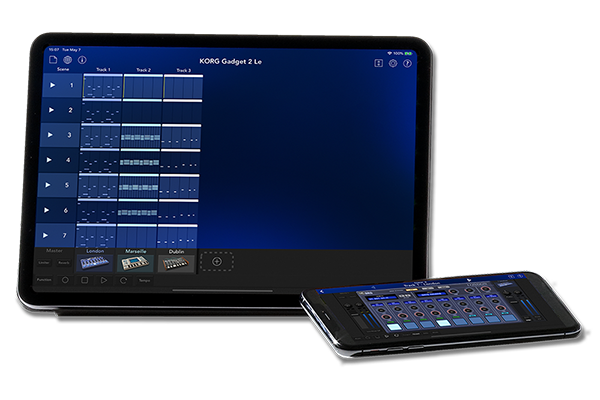 "KORG Gadget 2 Le" DAW music production app with built-in sound module
This is a mobile music production app for iPad/iPhone that provides miniature synthesizers and drum machines called "gadgets," and allows you to freely combine these to enjoy producing music with an intuitive interface.
*"KORG Module" and "KORG Gadget 2 Le" can be used to expand the sounds and functionality when they are connected to the LP-380. (*USB cable sold separately for connection to your PC, and a USB cable + Lightning-USB camera adaptor or USB B to C cable (both sold separately) for connection to your iPhone or iPad.)